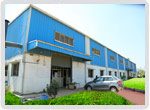 We are equipped with a strong infrastructure, which has further enriched our production strategy, making it as strong as possible. Beginning the process in 1993, we extended our in-house additional facilities like CNC drilling, hot air leveling and bare board testing.

During 2000-2001, we installed multi layers press and started production (up to 6 layers for prototype). During 2003-2004, we constructed our second unit at Electronic city, Bangalore. It is extended to an area of 25,000 sq. ft. During this period, we introduced the latest technology called Direct Metalization in PTH chemistry and increased our capability to produce up to 12 layers of printed circuit boards.

Besides the strong infrastructure, we are also equipped with a strong and skilled workforce. There is a dedicated research and development wing, comprising of experienced and highly qualified engineers who help us to upgrade our technology most frequently. Another most striking feature about our company is that we, at Multipak, respect the environment by providing all treatment plants as per pollution control board specifications to ensure a clean and safe world for future generations.